Baking & Food
Schweizer Zopf
While helping out at the second hand book stall for a school fundraiser last year, always a winner for me to be surrounded by books, I spotted this edition of 'Classic German Baking' by Luisa Weiss and picked it up at the end of the day.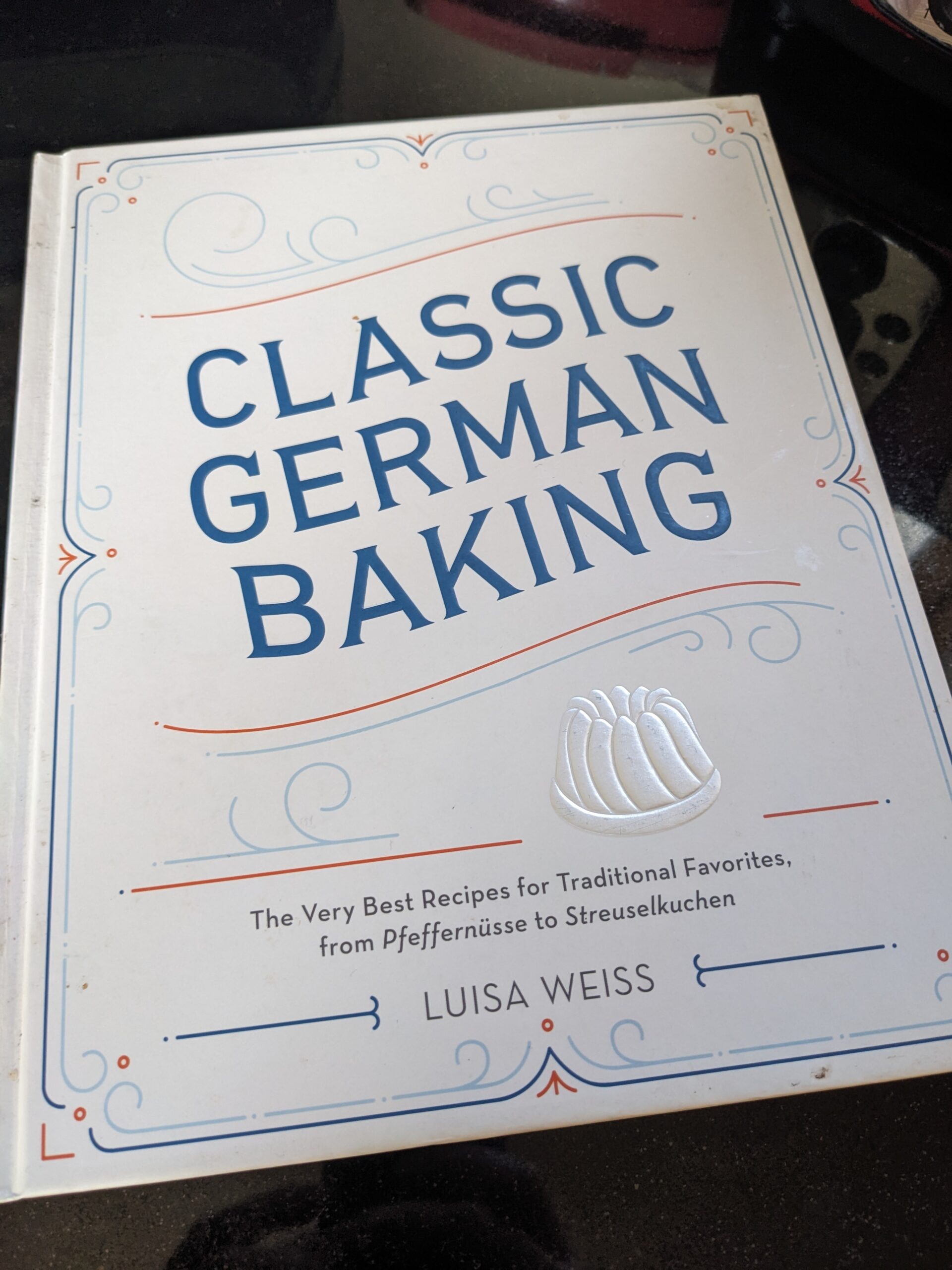 I had a flick through, delighted at the idea of Lebkuchen and Brötchen, placed it on my shelf where it promptly gathered dust and occasionally taunted me over my lack of baking for the next 12 months or so.
So, with the days drawing in and Autumn starting to surrender to Winter, baking season is back, and this year I've started by trying my hand at some Schweizer Zopf.
This is a braided white bread from Switzerland, and I'll happily take Luisa's word for it that it's popular enough in Germany to be included in her book. It's a good one to start with as not only does it look good, it was also easy to make with what I already had in the press – yeast, plain flour, butter, salt, egg and milk. It also doesn't take long to make, requiring only a single raise, which suited me well as when the baking mood took me I didn't have all day either.
The braiding was a little tricky to get right at first, but youtube came to the rescue with this video handily entitled 'Making Swiss Zopf'. Luckily, it's easy enough to un-braid and re-braid a few times while you're getting the hang of it. Brushing with egg yolk gives it a wonderful shine once baked and shouldn't be left out.
The result is a heavy, white buttery bread. I unfortunately skimped on the salt as I had used salted butter and I shouldn't have, it needs it for a bit of flavour. As it was, it's great with salami, cured ham or cheese, or toasted with butter and jam. Great for school lunches!
I'd definitely bake it again.